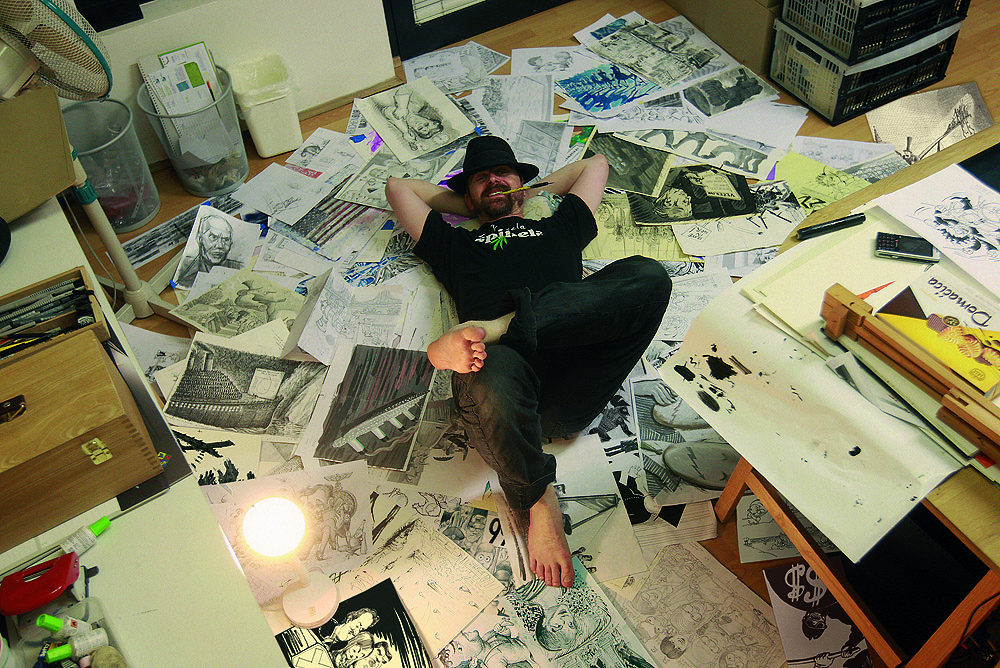 ---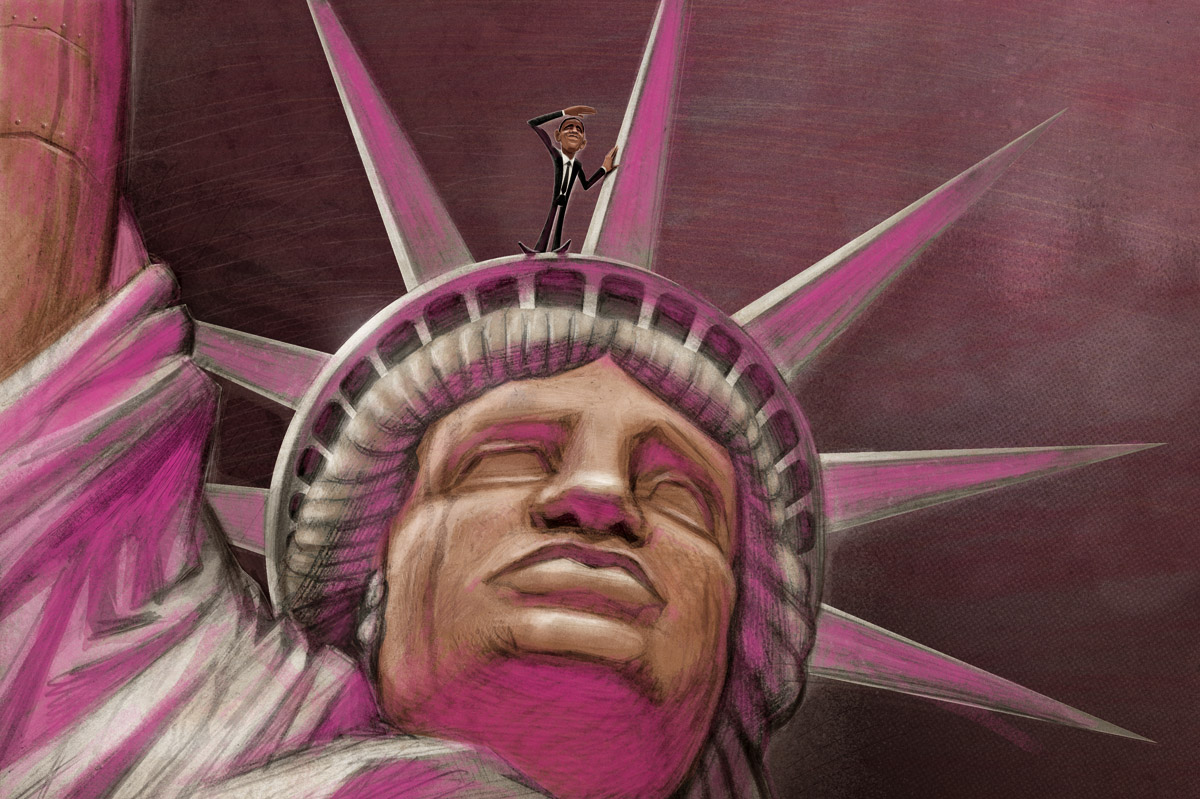 ---

Stripovski algoritmi
Ciril Horjak Horowitz

---

My sons Omar and Izak, my brother-in-law and me visited the print company Leycam where Vecer newspaper every night is printed. Blue collar guy is Mr. Stromajer, chief printer.| August, 31. 2011 | Rotation paper rolls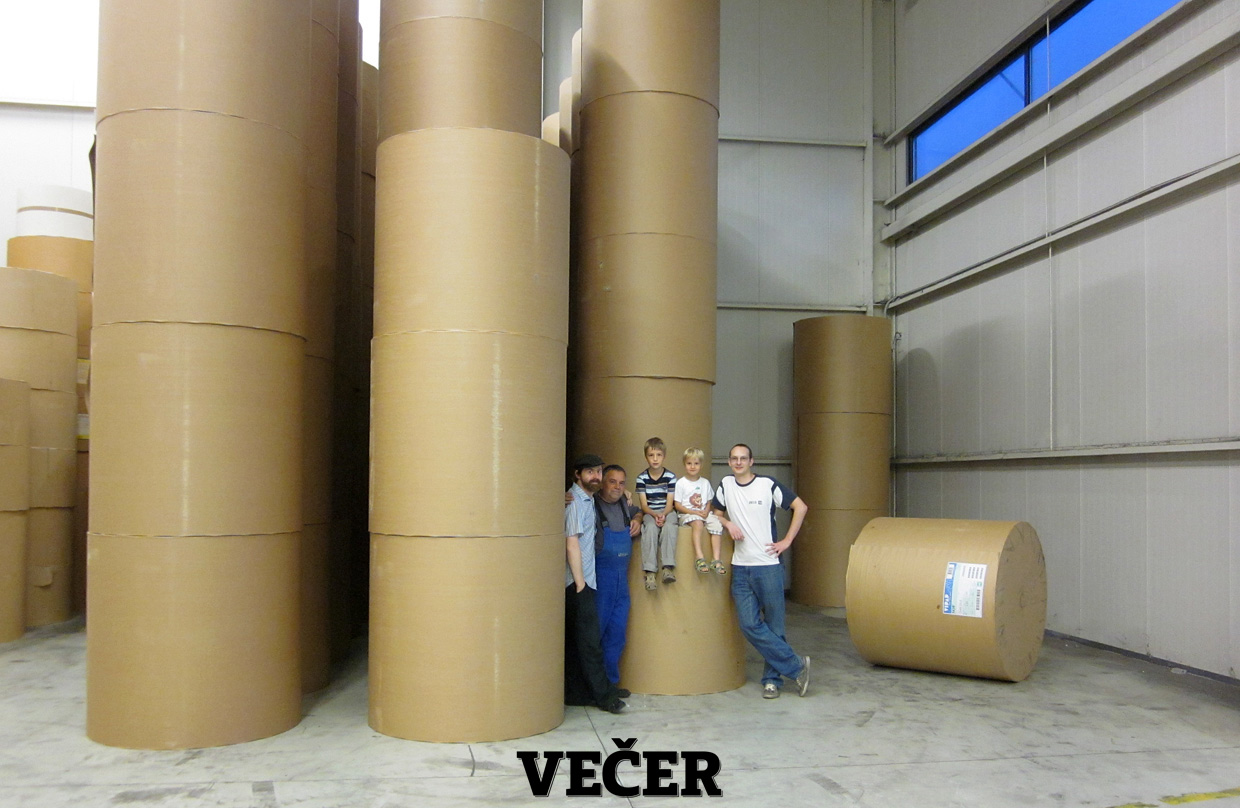 ---

Piko & Muca, characters in my Vecer newspaper comics. Tool: Pit pen.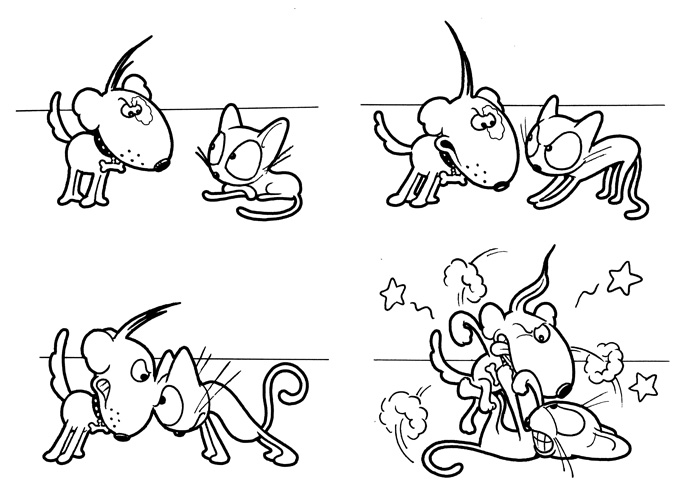 ---

Me and my older boys in an advertisement for Slovenia's IT & communications company Siol. Original video here: http://www.youtube.com/watch?v=nOjsL05q02s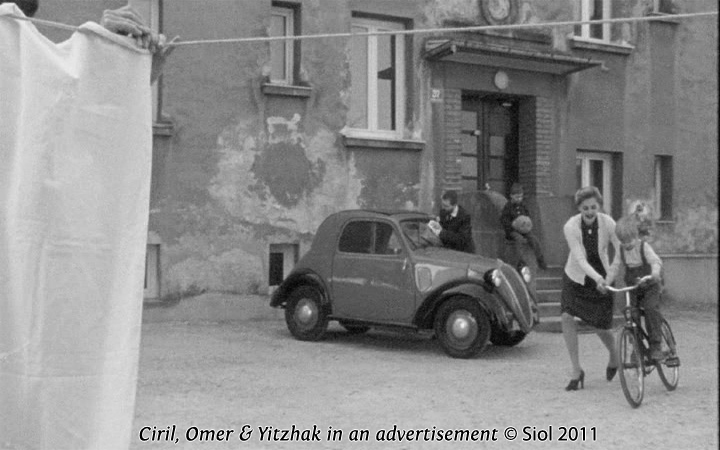 ---

I have just finished illustrating the new book by Slovenian author Tadej Golob (reciever of Kresnik book award 2010)| October, 12. 2011 | Book for young readers will feature 60 illustrations, all done by Grip pencils plus illustration for the cover, which I later colored by water colours. I did use Adobe Photoshop to enchance drawings, but pencils where the basic tool.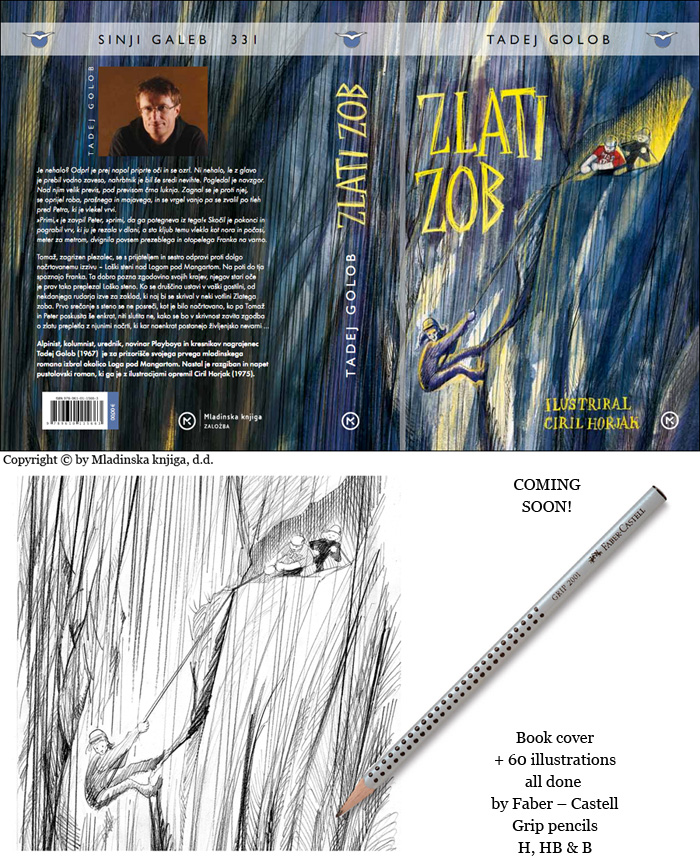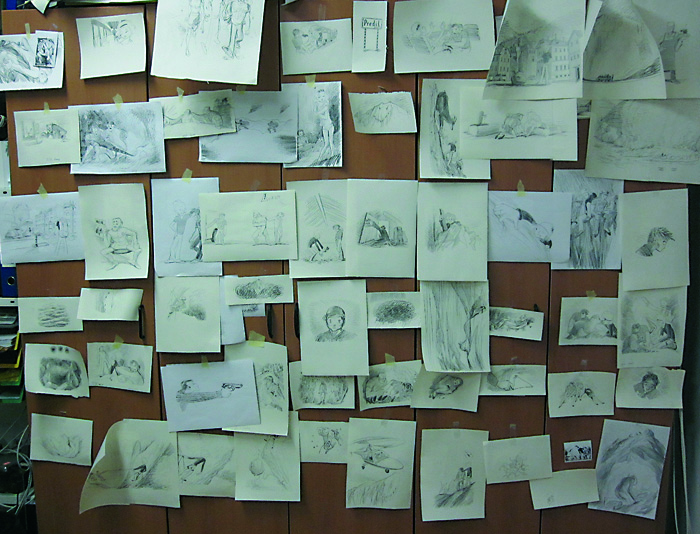 ---
Workplace shots | August 2011