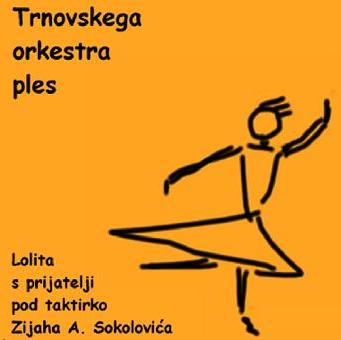 CDR Trnovskega orkestra ples/Trnovo Orchestra Dance
---
Lolita s prijatelji pod taktirko Zijaha A. Sokolovića/Lolita & friends conducted by Zijah A. Sokolović
Lolita Music LM01 / jan. 2000


Posebna neomejena izdaja Lolita Muske - dobite jo lahko le pri Loliti ali na www.mp3.com/lolitka
Special unlimited edition from Lolita music - available only at Lolita or www.mp3.com/lolitka

Pečeno v Lolitini domači pečici / Roasted at Lolita's home toaster

Pesmi/Songs:

1. Gospodje se predstavijo
2. Rođenje Lolite (vodi Marjan)

hi lo ra
3. Odiseja 2000 (vodi Tomaž)
4. Zašto ? - Aleš
5. Zašto ? - Tomaž
6. Samo je Rim vječni grad, jer... (vodi Iztok)
7. Četiri pingvina putuju oko svijeta (vodi Aleš)
8. Zašto ? - Igor
9. Zašto ? - Matjaž
10. Da nije bilo muzike ostao bih nevin (vodi Igor)
11. Zašto ? - Iztok
12. Hamlet (vodi Primož)
13. Disident ide u školu (vodi Zijah)

hi lo
14. Reci mi nešto lijepo (vodi Matjaž)
15. Zašto ? - Primož
16. Zašto ? - Marjan
17. Ako me ne vidiš, sigurno sam tu (vodi Tomaž)
18. Lolita, dođi mi sutra na čaj (vodi Primož)

hi
lo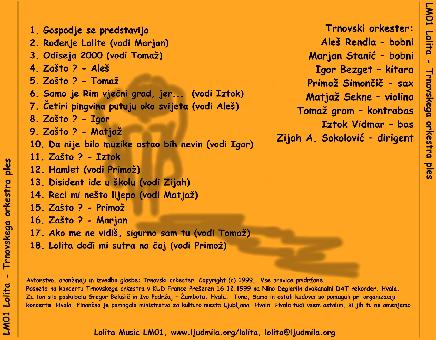 Trnovski orkester/Trnovo Orchestra:
Aleš Rendla - bobni/drums
Marjan Stanić - bobni/drums
Igor Bezget - kitara/guitar
Primož Simončič - sax/sax
Matjaž Sekne - violina/violin
Tomaž grom - kontrabas/double bass
Iztok Vidmar - bas/bass
Zijah A. Sokolović - dirigent/conductor

avtorstvo, aranžmaji in izvedba glasbe: Trnovski orkester. Vse pravice pridržane.
music composed, performed, arranged by Trnovski orkester. Copyright (c) 1999.

Posneto v živo v KUD France Prešeren 16.12.1999 na Nino Degleriin dvokanalni DAT rekorder.
Za ton sta poskrbela Gregor Belušič in Ivo Podržaj - Žambota. Tone, Samo in ostali kudovci so pomagali pri organizaciji koncerta.
Finančno je pomagalo ministrstvo za kulturo mesta Ljubljana. Oblikoval Iztok.


Recorded live at KUD France Prešeren 16.12.1999 with Nino Degleria's two channel DAT recorder.
Sound engineers: Gregor Belušič, Ivo Podržaj - Xhoambos. Tone, Samo and other kud poeple helped at concert organisation.
Financial help ministry of culture of Ljubljana. Design Iztok.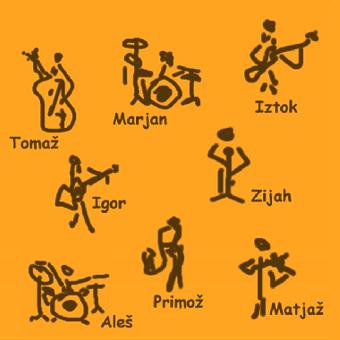 LM01 Lolita - Trnovskega orkestra ples/Trnovo Orchestra Dance
Lolita Music LM01,jan.2000