Lolita - Razgledi '97

It says in Lolita's electronic ID HiEnergyTurboPornoFunkJazzOverdriveCrossover Band. This year, Lolita will be celebrating her tenth birthday. She lives in a small room at the top of KUD France Preseren. Lolita was conceived, when all previous bands Iztok Vidmar and Primoz Simoncic used to play in, in the golden days of alternative music, fell apart.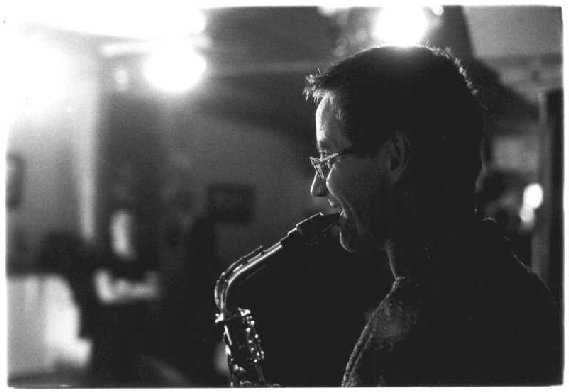 Simoncic participated in youth work camps and was also well known for visiting his friends in prison at very strange hours at night. He was an active member of many bands such as Quatebriga and Srp for example. Vidmar used to play in a band called Cao Picke (Ciao Bitches). Jernej Pikel, a national TV speaker, refused to introduce them to his audience, because he considered the band's name to be too offensive for his viewers. Simoncic and Vidmar met in a group called Basisti (The Bass Players) who bewailed their lives with a song called "Oh, I'm so dead, dead tired today". Primoz would not join them, because he was afraid of the band's pet – a black poodle, who was always present at the rehearsals. So Lolita was conceived.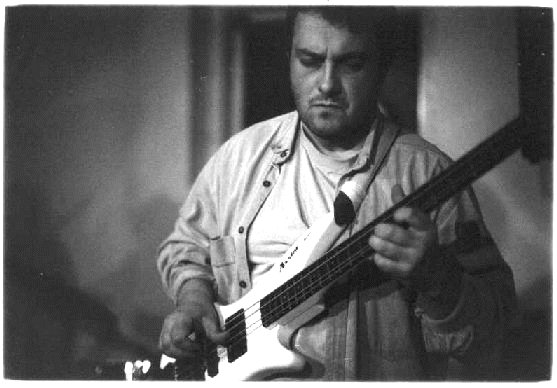 The number of people playing in Lolita varies from 3 – 4. At the time, there are four musicians and three cars. The people playing in the band are the above mentioned two plus: the drummer Marjan Stanic, who is currently playing with at least three other bands; and the violinist Jelena Zdrale. Primoz says, she is probably the only person who can play with Lolita. Jelena was about ten when Lolita was born. Primoz and Iztok, the elders of the band, admit giving Lolita's juniors a hard time now and then. If Jelena was introduced to Primoz again, she might show some respect for his age, but she would certainly never call him Mr. Simoncic or anything like that. The first time she heard of Lolita was three years ago, when she fell in love with a certain somebody, but it was the music she recorded for the film Pobeg (The Escape) that was crucial for her meeting Lolita. What kindled Marjan's interest in the band was the woman on Lolita's poster, but it was not until last year, that he joined the band.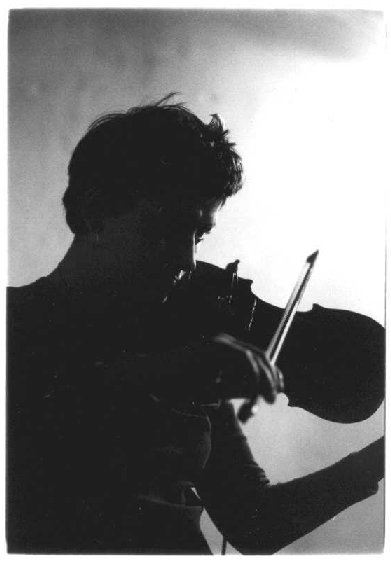 Nobody knows exactly what Lolita looks like. She sure isn't the woman on the cover of Lolita's tape, who is dragging a dachshund behind her. That's only her mother. Lolita is a girl with braids, who is joyfully running through the soft green grass. She was a real bad girl when Iztok and their ex guitar player Samo almost got involved in a fight. She was still quite little, when they lived in a tiny room of the old KUD. In those days, they had to make fire in a little fireplace before they could start rehearsing. She is a moody young lady all right, but she prides herself with two cassettes, one LP, two compilations and two CDs. If you want to see Lolita at her best, come and see her play at a concert. No matter how big the audience – she will always give her best. There are only two things that make her mad – when club owners don't want to give her her fair share, or when people tell her not to play so loud. She is not picky about the venues for their concerts either.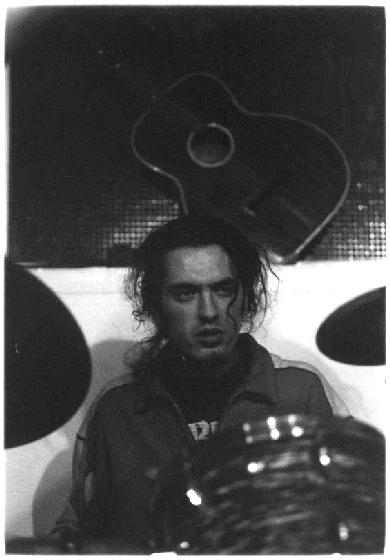 Marjan was even heard playing music in a shop with ladies' underwear. He doesn't care where he plays, as long as he he's got a good drumkit in front of him. He got his first drums seven years ago. Before that, he would beat knitting needles against cushions. Even then, he played any kind of music that appealed to him, punk and hardcore included. Iztok fell for a girl from Kranj, when he was still at high school. She sold him his first bass guitar. Jelena dreamt of playing the accordion as a kid, but the grown-ups around thought, that the violin would fit her much better. Primoz' parents were convinced, that a child should learn a foreign language, do some kind of sport, and play an instrument . That's how little Primoz got German, basketball and a flute, which he later changed for saxophone.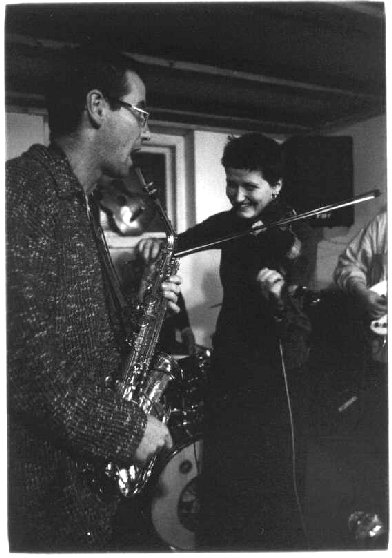 Primoz is a scientist with a PhD in forestry. He is currently working with the Slovenian Forestry Institute. There were two reasons why he decided to study forestry: he dreamt of going to Africa, and there were no entrance exams at his university. The latter was the reason why Iztok decided to study physics, but later he concentrated on software. Believe it or not, Marjan also decided to study South-Slavonic languages and classic philology because there were no entrance exams. He admits however, that he has always been rather interested in the Balkans. The only one who did not shrink back from the dreaded exams was Jelena. She had no choice but to pass them to be accepted as a violinist at the Academy for Music in Ljubljana.
Lolita doesn't only like to make music – she loves the theatre as well. She has been starring in the productions of Ana Monro Theatre and Iztok Kovac' »En Knap« dance theatre right from the beginning. At the moment, she is touring with actor Zijah Sokolovic in A. P. Cehov's "The Bear". All she can say about the show is that it's »Really wicked!". Well, Lolita seems to be a very promising young lady... wait till she gets in her her teens!




Mateja Hrastar, Razgledi '97, photo: Boštjan Doma