Potovanje v Kafiristan
(Die Reise nach Kafiristan),
drama, Nemčija/Švica/Francija, 2001, 35mm, slov. pod., 100'
S
CENARIJ: Fosco in Donatello Dubini, Barbara Marx
R
EŽIJA: Fosco in Donatello Dubini
G
LAVNE VLOGE: Jeanette Hain, Nina Petri, Monika Arnó, Vassilios Avgouteas, Jochen Baumert,
F
OTOGRAFIJA: Matthias Kälin
G
LASBA: Jan Garbarek, Wolfgang Hamm, Ustad Fateh Ali Khan, Madredeus
P
RODUKCIJA: Dubini Filmproduktion, ZDF/arte, Tre Valli Filmproduktion, Artcam The Nederlands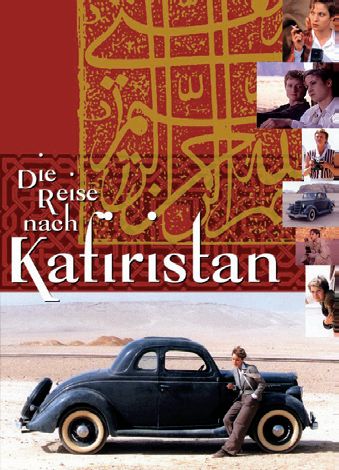 Leta 1939 se švicarska pisateljica, fotografinja in reporterka Annemarie Schwarzenbach (dokumentarec o njej smo si ogledali na festivalu l. 2004) in etnologinja Ella Maillart odpravita na potovanje v Kabul. Annemarie poskuša na poti odkriti svoje lastno zavetišče, njena partnerka pa si želi potovati in pisati o življenju nomadov v skrivnostni dolini Kafiristan. Toda obe sta tudi na begu pred političnimi dogodki, svojimi travmami in nerešenimi težavami. Dolgo potovanje z avtom od Ženeve preko Balkana pa vse do Turčije in Perzije je tako preplavljeno z burnim notranjim svetom čustev in nežno ljubezensko zgodbo. Ob njunem prihodu v Kabul izbruhne druga svetovna vojna.
Set in 1939, the writer Annemarie Schwarzenbach and the ethnologist Ella Maillart embark on a journey from Geneve to Kabul by car in order to explore the mysterious Kafiristan Valley, where legend says that personal healing can be found. Both women are on the run, but political developments and their own biographies catch up with them again and again. As they arrive in Kabul, the Second World War breaks out and puts an end to their plans.
International Independent Film Critics Award 2001!

Qualitätsprämie 2002!

Prva nagrada na Locarno International Film Festival 2001!