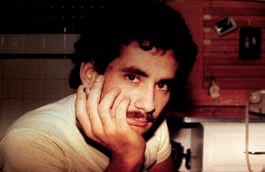 Pozitivni seks (Sex Positive)
dokumentarni, ZDA, 2008, Beta, 76', slov. pod.
Scenarij, režija, montaža in produkcija: Daryl Wein
Glavne vloge: Richard Berkowitz, dr. Joseph Sonnabend, Larry Kramer, Ardele Lister
Fotografija: Alex Bergman
Zvok: Domick Tavella
Glasba: Michael Tremante
Richard Berkowitz je S/M, HIV pozitiven seksualni delavec in gejevski aktivist, eden prvih, ki so ob začetku epidemije okužbe s HIV javno spregovorili na ameriški televiziji. Vendar je bil Berkowitzev revolucionarni prispevek k izumu varnega seksa v osemdesetih dolga leta prezrt. Šele ko je režiser Daryl Wein prebral njegovo knjigo Ostati živ: Izum varnega seksa, je ugotovil, da se koncepta varnega seksa niso domislili vladni programi, ampak so ga oblikovali zvečine promiskuitetni gejevski aktivisti, katerim varna praksa ni pomenila tudi odpovedi seksu.
Sex Positive explores the life of Richard Berkowitz, a revolutionary gay S&M- hustlerturned- AIDS activist in the 1980s, whose incomparable contribution to the invention of safe sex has never been aptly credited. Berkowitz emerged from the epicenter of the epidemic as a community leader, demanding a solution to the problem before anyone else would pay attention.
Nagrada za najboljši dokumentarec na L. A. Outfest 2008!