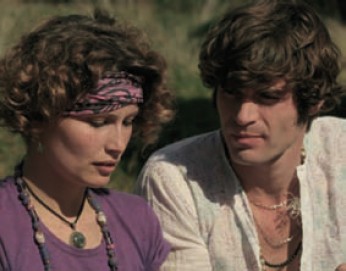 Rojeni leta 68
(Nés en 68/Born in 68)
drama, Francija, 2008, 173', 35 mm, slov. pod.
Scenarij in režija: Olivier Ducastel, Jacques Martineau
Glavne vloge: Laetitia Casta, Yannick Renier, Yann Trégouët, Christine Citti, Marc Citti
Fotografija: Matthieu Poirot-Delpech
Montaža: Dominique Gallieni
Zvok: Régis Muller, Julien Bourdeau, Olivier Dô Hùu
Glasba: Philippe Miller
Produkcija: Les Films Pélleas v koprodukciji z ARTE France
Leta 1968 so Catherine, Yves in Hervé stari dvajset let, študirajo in se medsebojno ljubijo. Majski nemiri jim obrnejo življenje na glavo. Polni idej o utopični komuni se skupaj s prijatelji preselijo na zapuščeno kmetijo. Zaradi potrebe po lastni svobodi in osebni izpolnitvi sprejemajo odločitve, zaradi katerih se njihove poti počasi razhajajo. Leta 1989, ko so otroci Catherine in Yvesa v najstniških letih, se je svet, razpet med koncem komunizma in izbruhom aidsa, korenito spremenil. Sledovi revolucionarne politične dediščine generacije 68 ostajajo, vendar pod pritiskom osvežitve v novih družbenih gibanjih in razmerah.
1968. Catherine, Yves and Hervé are 20 years old. They are students and they love each other. Filled with a sense of communal utopia they move to an abandoned farm. The need for freedom and personal accomplishment leads them to make choices that end up taking them separate ways. 1989. Catherine and Yves' teenage children affront the different world between the end of communism and the explosion of AIDS.