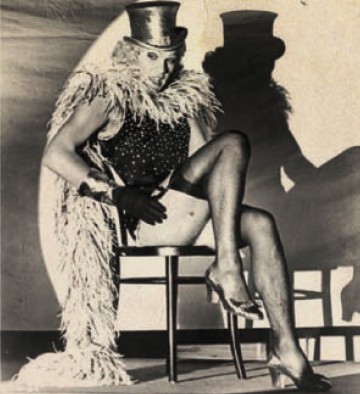 Somrak bogov
(La caduta degli dei / Damned)
drama, Italija/Švica/Nemčija, 1969, 164', 35 mm, slov. pod.
Scenarij: Nicola Badalucco, Luchino Visconti, Enrico Medioli
Režija: Luchino Visconti
Glavne vloge: Dirk Bogarde, Ingrid Thulin, Helmut Griem, Helmut Berger, Renaud Verley
Fotografija: Armando Nannuzzi
Montaža: Ruggero Mastroianni
Zvok: Renato Cadueri, Vittorio Trentino
Glasba: Maurice Jarre
Produkcija: Pegaso Film, Ital-Noleggio Cinematografico, Praesidens Film, Eichberg Film
Moč in bogastvo družine von Essenbeck ostaneta nedotaknjena tudi potem, ko Nemčija izgubi vojno in nastopi gospodarska depresija. Piše se leto 1934 in baron zbere svojo družino na večerji. Udeleži se je tudi bratranec, ki se povzpenja v nacionalsocialistični stranki, v spremstvu uspešnega poslovneža v baronovem podjetju. Čez nekaj časa se zasliši krik – baron je padel pod streli. Osrednja zgodba prikazuje povezavo med veliko industrijo in vzponom nacističnega režima, ki jo Visconti v svojem kultnem filmu zastavi na volji do moči, uveljavi in potrdi pa jo prek dekadence plemstva, ki je slednjič z odprtimi rokami sprejelo Hitlerja.
Set against the rise of the Nazis in 1930's Germany, the film examines the world of social and business rivalry and sexual decadence in which wealthy steel magnate Joachim von Essenbeck and his family are involved. Split politically, the family struggles to accomodate themselves within a new social order. The film shows us how the so-called German Upper Class Nobility first resented Adolf Hitler, then accepted him, and at last embraced him.
Več nominacij za oskarja 1970 in nagrad na drugih filmskih festivalih!