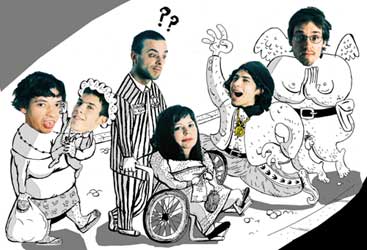 In October '92 the first number of Stripburger, fanzine covering comics, graphics and photos was published by STRIP CORE. In December 1993 followed next double issue following a concept of underground comic magazine.
Stripburger is still the only Slovene comic magazine covering news in comics, theories on comics and works of Slovene and foreign comic authors (there have been 36 numbers released yet).
As a part of activities of Stripburger there have been held various comic exhibitions in Slovenia and abroad. In the past years Stripburger has had a large influence on changing attitude towards comic art in Slovenia. It has become an important source for what's going on in comic scene abroad, especially in Europe, for Slovene comic fans and for foreign followers of comic art a source for what's happening on Slovene comic scene. Stripburger has encouraged many Slovene comic artists to continue to produce comics and work on developing their style. Therefore at 10th anniversary Forum Ljubljana established the Republika Strip (Comics Republic) edition dedicated to albums created by Slovene language.