Razstava / Exhibition
Odprtje: petek, 24. avgust, 2012 ob 21. uri
Opening: Friday, 24th of August, 2012 at 9 pm
Lokacija / Location: MMC Luka & Galerija Makina, Pula, Croatia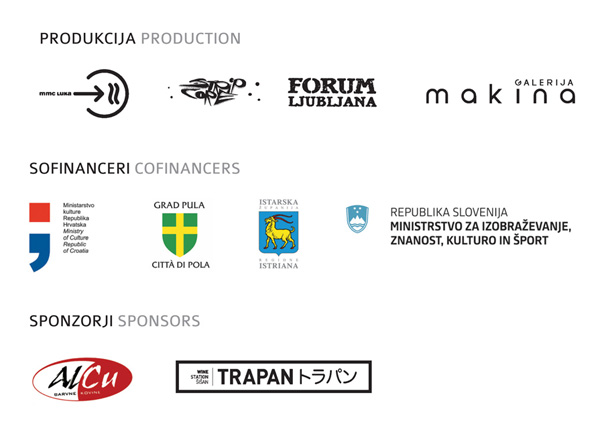 Stripburger is working on the project related to work. Anthology of comics by authors from vaiours countries will be followed by traveling exhibition.

Republika Strip edition devoted to comics books by Slovene artists presents in November Sveta jeza - pridiga (Holy Wrath - sermon) written by Slovene writer and director Vinko Moederndorfer.

Ambasada Strip is our serial focused on translations of foreign contemporary comics. Jacques' Tardis It was the The War in Trenches will be out in Octber and Lars' Fiskes Matjemania will follow in December.

Minimundus is another Stripburger edition devoted to publications for youngsters in Slovene or simply different forms of comics. In the Šivceva hiša gallery in Radovljica, Slovenia, the exhibition of 4 artists who's work has been published in Minimundus will be opened on 2nd Oct.

O is another Stripburger's edition. We established it in 2007 in order to put in it everything that doesn't fit in any other editions.