Goran Medjugorac

Slikarstvo / Painting: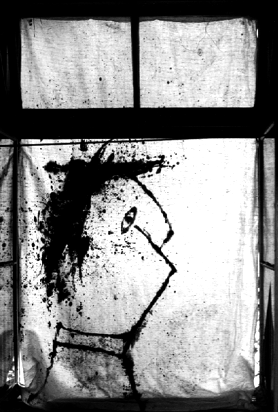 6. GORAN MEDJUGORAC
... Nekontaminirana zelenjava iz slovenske kulturne enolončnice. Hitropotezne freske na obnošenem najlonu. Šteje zgolj ustvarjalnost...
... Nekontaminirano povrće iz slovenskog kulturnog bezmesnog lonca. Brzopotezne freske na pohabanom najlonu. Vrijedi samo stvaralaštvo...
... Noncontaminated vegetables from the Slovene cultural stew. Swift-gestured frescoes on worn-out nylon. It's only creativity that counts...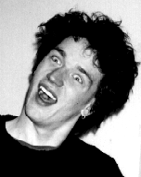 6. GORAN MEDJUGORAC, rojen 31.12. 1972 v Ljubljani. Absolvent Akademije za likovno Umetnost, Ljubljana. Likovni pedagog v Mladinskem prehodnem domu. Deluje na Metelkovi.
6. GORAN ME\UGORAC, rođen 31. 12. 1972. u Ljubljani. Apsolvent Akademije za likovnu umjetnost, Ljubljana. Likovni pedagog u Omladinskom domu za privremeni boravak. Djeluje u Metelkovoj.
6. GORAN MEDJUGORAC, born 31 December 1972 in Ljubljana. He is a graduate student of the Academy of Fine Arts in Ljubljana. He is a fine art pedagogue in the Youth Temporary Residence. He works in the former Metelkova military barracks.
Predstavitve (izbor) / Predstavljanja (izbor) / Presentations (selection): študentska razstava ALU, Ljubljana - 1991-95; galerija Hiša, Maribor - 1992; kulturni dom Rakitna - 1992; Likovna kolonija, Svečina; Extempore Piran - 1993; "Forbidden Fruits of Civil Society", Utrecht, Nizozemska - 1994; Likovna kolonija, Šmartno; projekt "Postout", Bienale Benetke - 1995; galerija Hiša, Maribor - 1995.
Nagrade / Awards: diploma Extempore Piran.
Tel / Phone: +386/ 61/ 226 804