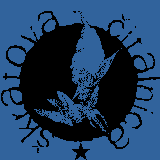 Elf's reading room is part of:
Ljubljana network of info points (L'mit)
(Info center ŠKUC, Središče za mlade, MIC Mirje, Info Fužine, Drogart)
Network of autonomous libraries
(Lezbična knjižnica, Stripburgerjeva stripoteka, Knjižnica Zavoda za sodobno umetnost in Knjižnica Mirovnega inštituta)
Elf's reading room is a proxy for:
***
mailing address:
kud anarhiv
metelkova 6
si - 1000 ljubljana
slovenia
tel. +386 .1.434.03.45
fax: +386.1.432.33.78
e-mail:
anarhiv@mail.ljudmila.org
Welcome to the Elf's reading room online!
This page only contains a basic description of the Elf's reading room. For up-to-date news, announcements, etc., see our main page (in slovenian). For additional info contact us directly.
What is Elf's reading room?
Elf's reading room is a resource centre for people interested in radical social change. It's a place where people can get in touch with the abundance of radical, revolutionary, anti-authoritarian and libertarian thought and practice in the form of books, comics, fanzines and magazines, video and audio materials. We also organize regular video showings, lectures, debates, presentations and other events. At Elf's reading room people can meet and discuss, read books or take them home. It is our intention to support direct action initiatives, study groups or individuals, and movements working towards an anti-authoritarian, non-dominating, ecological society, based on mutual aid and solidarity.
How does it function?
Elf's reading room is a volunteer-run, non-profit project, initiated in 1998. The individuals are free to choose their roles in the whole project. With the help of many generous individuals, groups, distribution/mail order services and publishers we have managed to secure many magazines, journals, pamphlets, and books on radical social theory and critique, liberation movements (e.g. those concerned with class, gender, race and nature) and constructive attempts at remaking our selves and our society. All material can be borrowed free of charge.
There is also internet access, also free of charge, but we accept donations.
Elf's reading room is a project of Anarchives, a voluntary association.
How you can help?
We appreciate your help: if you can afford to send us material (publications of any kind, audio, video, etc.), put us on your mailing list, give us a subscription, or even donate money, please do! We are eternally grateful to anybody who has done so so far and will be to anybody who will do it in the future.
Where is Elf's reading room and when is it open?
Elf's reading room is situated behind Pešaki (Infantry) building in Metelkova, a social and cultural centre in Ljubljana/Slovenia. At the moment we are inhabiting a former mobile library bus.

It is open regularly four times a week (Tue to Fri 2pm-6pm).
Infoshops Network (outdated)
Elf's reading room is part of the Infoshops Network. So what's an Infoshop? Infoshops (autonomous centres, reading rooms, free cafes - call them what you will) are a little piece of anarchy in action. Run by collectives, often from squatted premises, they provide autonomous space for people to meet, chat, and - not surprisingly! - obtain information. Infoshops aim to inform and inspire within their communities. Many infoshops have free cafes (or at least a cheap cup of tea) and reading rooms where people can sit and read from the vast array of printed info on offer - anything from a flier to a comprehensive history of the Spanish Revolution. Most infoshops also hold regular events - lectures, debates, film showings, women-only events, and much more - as well as often providing a venue for local community groups to hold their own meetings and events.



***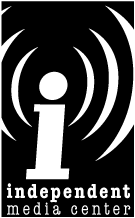 ***