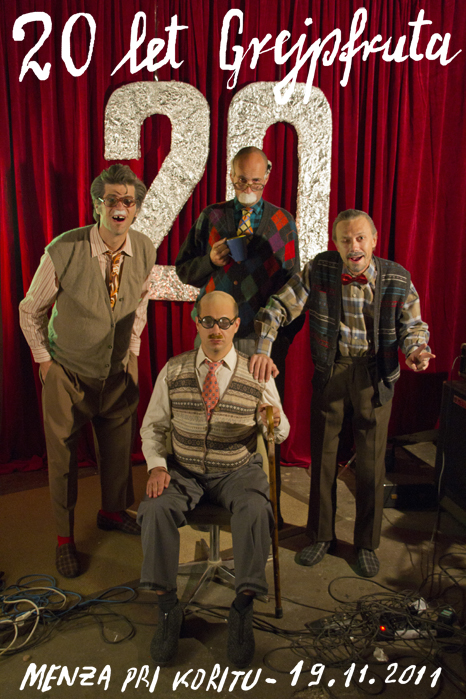 2020-12-17 15:40:37 - grejp
Robochwok
Metelkova, Ljubljana, 2020-12-17
2019-06-28 16:10:31 - grejp
pareidol
pojoča slika = slika, ki poje? alkatraz, 17 junij 2019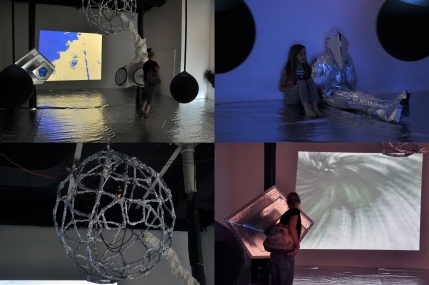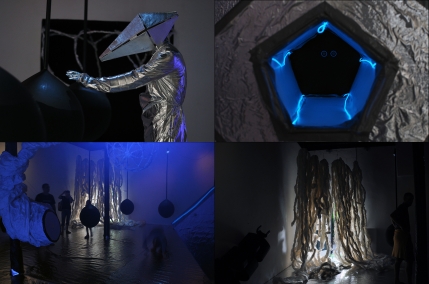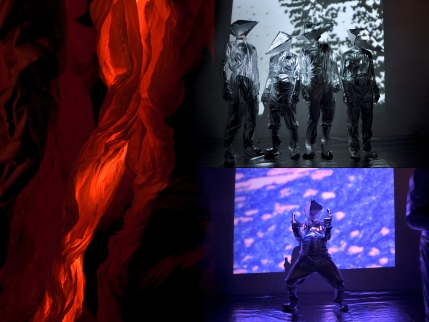 2019-02-27 11:38:09 - vax
Pumpa 9.3.
Vse najboljse Pumpa! Space sloncki pristanejo na planetu Zemlja, v Postojni na Pumpi 9.3. na praznovanju Pumpinga rojstnega dneva.
2018-10-21 09:19:49 - grejp
hemisfere
2018-10-15 12:49:48 - vax
medzvezdje
interstellar music in space gap! medzvezdna glasba v medprostoru! silkscreen poster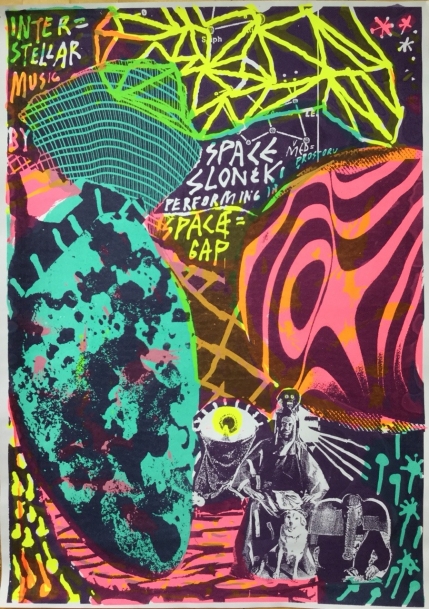 2018-06-18 01:16:21 - vax
Space Sloncki na voznji po brezteznostnem
Metelkova 7.6.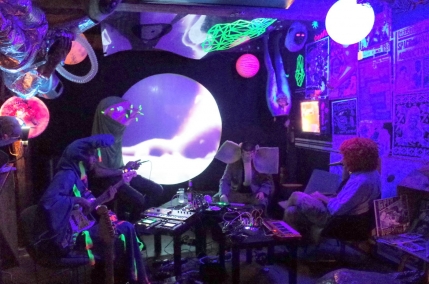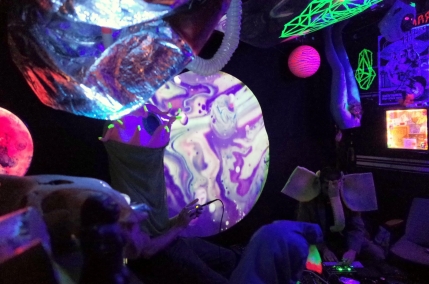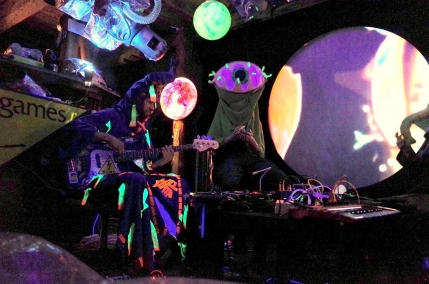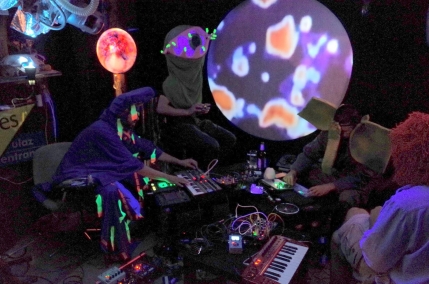 2018-06-04 12:53:35 - vax
Space sloncki pristajajo 7.6.
Space Slončki na potovanju po medprostoru zvokov letijo na pogonu bozonske glasbe, šuma in kakofonije. S katamaranom domišljije jadrajo v neznane globine kozmosa po nakljucna srecanja z novimi surrealnostmi. Atamarando Azur za krmilom! POZOR , Raketa ima prednost! Neki podobn koncertu v cetrtek 7.6. na AKC Metelkova mesto ob 22.03. Space Elephants on the trip through the Zwischenraum powered by the boson music, noise in cacophony. With a catamaran of imagination they are gliding into the unknown depths of outer space towards random encounters with new surrealities. Atamarando Azur at the cockpit! WATCH OUT - Rocket has the right of way! Something resembling the concert on 6th of june in Metelkova mesto at 22:03.
2018-05-26 14:37:51 - vax
Iznad jugoslavije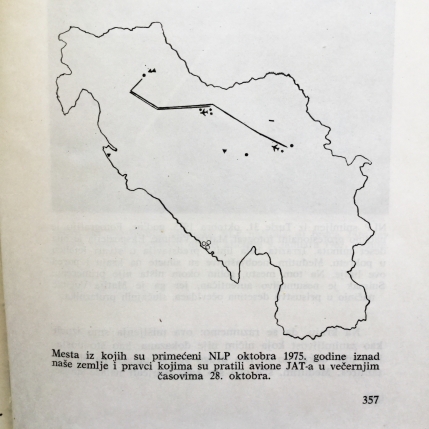 2018-05-22 18:37:25 - vax
Space Slončki v Beogradu
Posjet humanoida Bernharda Xilko u Uličnoj galeriji u petak, 18. maja u 20 časova. SPACE SLONČKI pozdravljaju zvucima kozmosa! Izložba prati objavljivanje sitoštampane knjige RPA u izdanju Fijuk Laboratorije iz Matrijaršije u Zemunu.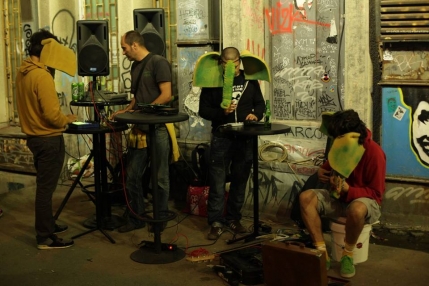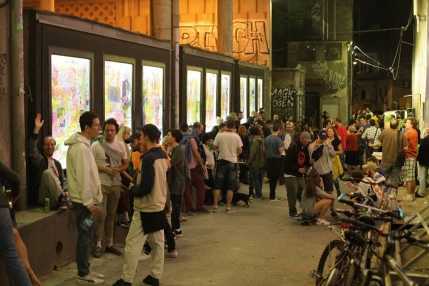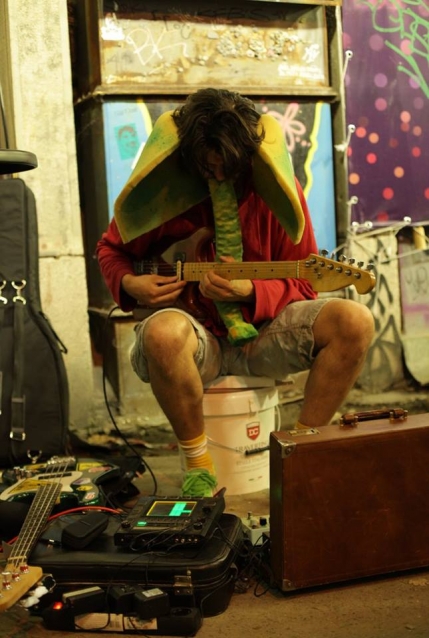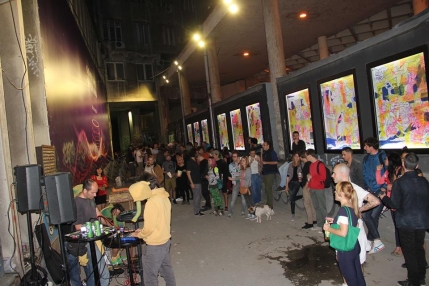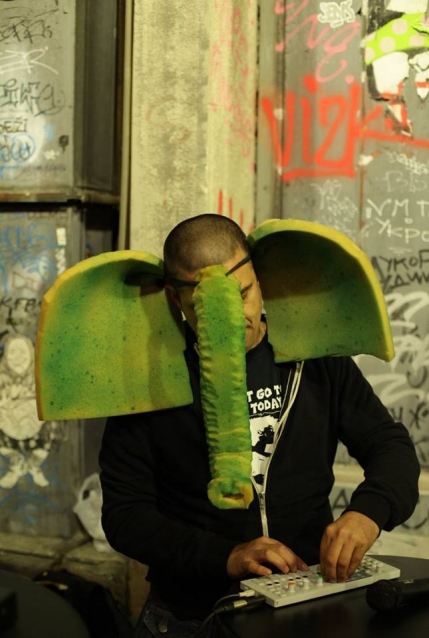 2018-05-09 00:45:14 - vax
Space Sloncki v Beogradu
Space Sloncki svirkaju 18.5. u Ulicnoj galeriji, Beograd.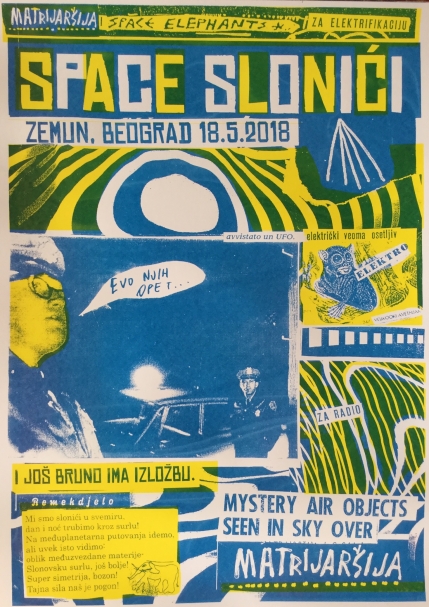 2017-07-24 15:27:40 - vax
hemisfere
Hemisfere! kmalu! Interstellar Interview s prof. Trontljem! Silarij, Dvoržakova, Ernest Krevling, zelena stena, ptič Recimo, Medprostor, število bojevnika in veliko već! res vesoljno veliko.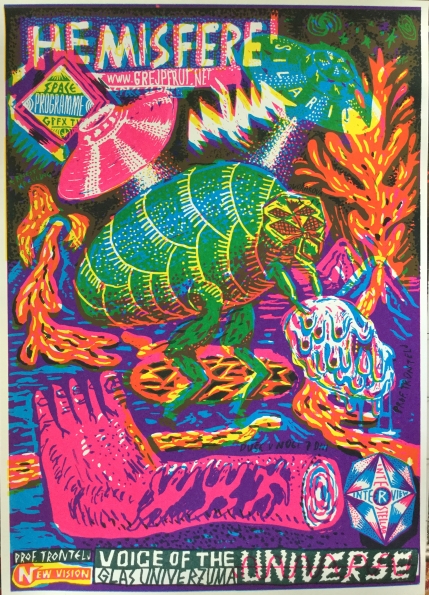 2017-07-24 15:12:31 - vax
grejpfrut on crack!
With many frinds.. on CRACK! festival in Rome - Forte Prenestino.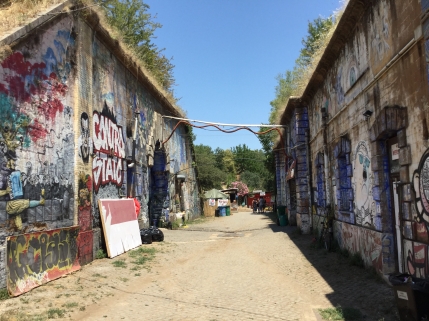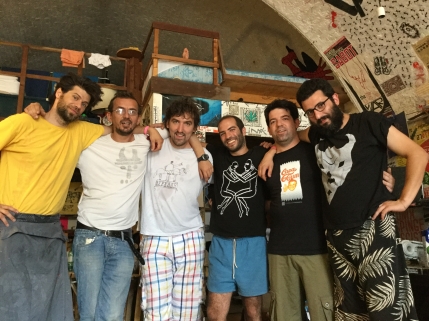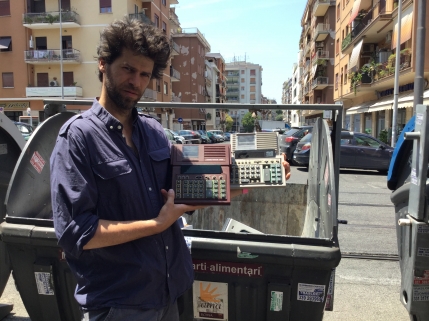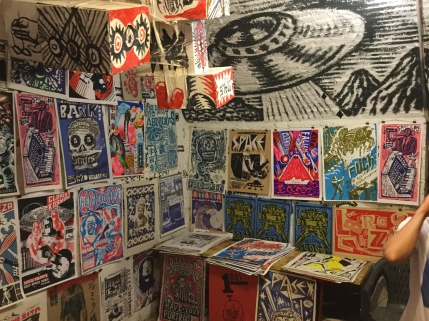 2017-06-13 23:57:02 - vax
Ufo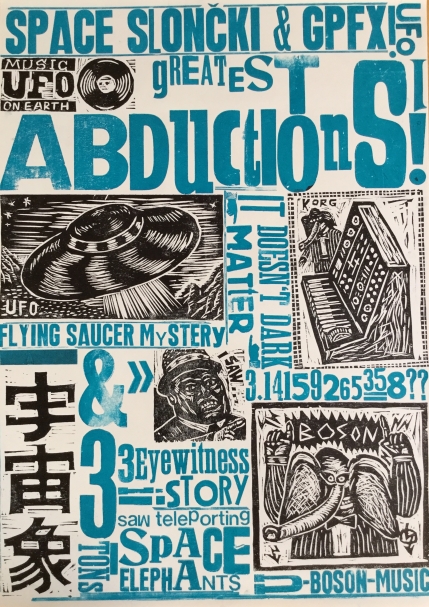 2017-05-11 14:49:49 - vax
SPACE SLONCKI v nedelo 14.5.
mal spil, mal tisk, mal karkol. kao zbiramo za strom zravn ga pa kurmo... kva cmo. Verjetn se bo dal dobit, ksne majce, plakate, nalepke, grafike, strip, DREK paket, vinilke zihr. v nedelo od 11h naprej na Bregu, na zacetku bousjaka pr Maretovi tiskarni.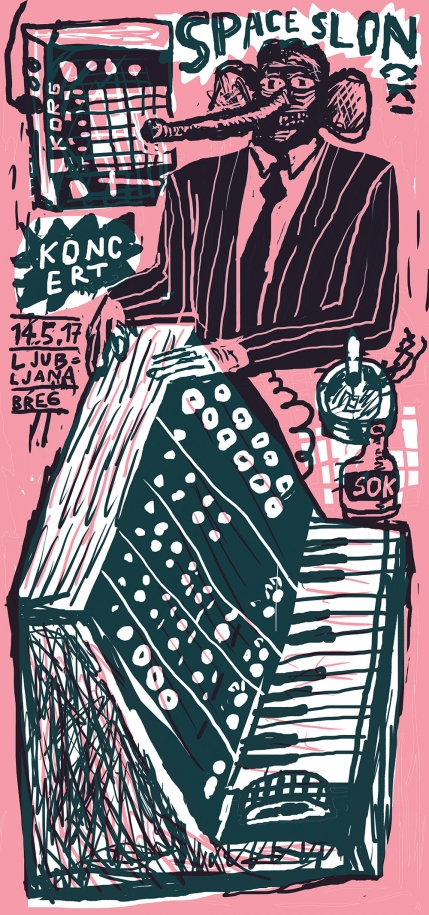 << <
[1 / 15]
>
>>