Fimipidipi and his Voyage to Heart is a short story about a creature that lives in a box on the rooftops of the city, close to any of us. He visits everybody that longs for love. Fimipidipi doesn't manage to deliver a heart to a small boy living on the top of a small appartment building. He decides to give his best to accomplish this task. In his clumsyness, he breaks the boy's heart into thousand pieces, but quickly comes up with new solutions.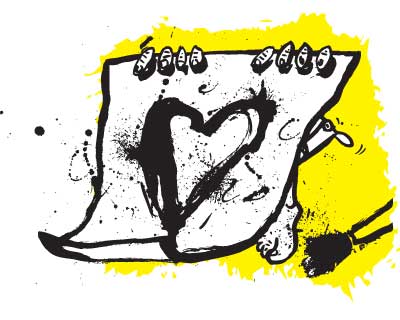 And so the plot thickens. Luckily, the story about a fantasy creature, a delivery boy of love, unravels in a happy ending. It targets people who sleep and therefore can't hear love that's been waiting there for a long time knocking on their door.

These people simply need to open their eyes and let Fimipidipi in! The book is also appropriate for small children.