slo
SPRING OR NIGHT MARE IN SERBIA:
Stratimirovic
koja se iznenada
pojavljuje i resava
stvar
Kuri

"SPRING OR NIGHT MARE IN SERBIA"
Author: Ljudmila Stratimirovic
Members: Zoja Borovcanin, Tatjana Prokic, Zorana Mincic
Music: Nemanja Acimovic, Dejan Utvar, Vladimir Dzorrdzevic
Light and photography: Aleksandra Stratimirovic

Spring or nightmare in Serbia is inspired by our national music, costume and dance. We made our own vision of Serbia by combining tradition and urban culture. We are presenting Serbia in a way that we see it, especially in the period when we were working on performance. That period was spring 1999, during the constant NATO bombing. We had run away to theater, that is an old church, and we had really plenty of time to work on performance.

Beside certain conditions that we had during rehearsals, for every project we are collaborating with different musicians, artists, photographers, video artists, comic artist.. We have consultations with historians, ethnologists and other people with experiences in fields that we are interesting in.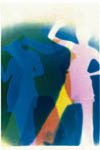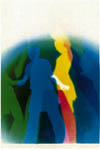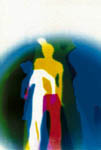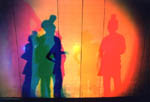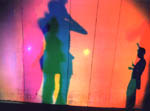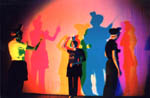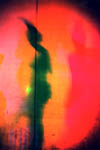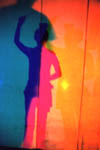 download: foto4, foto5, foto6, foto7, foto8