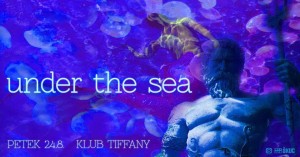 Whimsical, bright, full of magical creatures and thirsty party people. Under the Sea invites all playful octopi, mermaids, whales and fishy queens for unforgettable deep sea experience.
Under the sea
Darling it's better
Down where it's wetter
Sing it! Dance it! Love it!
Klub Tiffany – najbolj queer klub v mestu!
Več o dogodku: TUKAJ