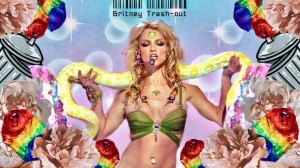 Oops.. I did it again! I made a party just for you! In this hot summer days you can let go and join us on Saturday, where you can enjoy your (guilty) pleasures of Britney Spears and we will drive you crazy with her discography.
You'll have a soda pop, which will make you stronger and you will give us more! (All puns intended)
It will be a circus where to much is still not enough.
And if you'll seek Amy.. She'll be here next time!
DJ: Papi
Music: 90s, dance, pop..
Dress code: pop trash out, dress like you are not afraid
____________________
▲ Britney Trash-Out ▲ 4. 8. 2018▲
▲DJ Papi▲
____________________