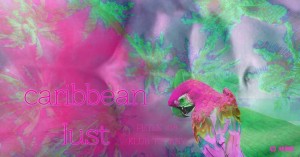 Sredi vročinskega vala sanjamo o Karibih! Neukročena strast in želja po osvajalskih pohodih na vroča telesa! V zraku je vonj po razvratu, prepleten z ognjem vročice, zavite v tančico strasti! To je Caribbean lust – edinstveni party poletja.
Who is the biggest diva in paradise?
Who will be the next Caribbean Queen?
Več o dogodku: TUKAJ