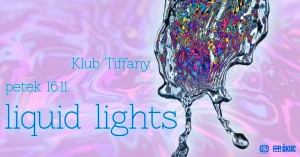 V teh temnih časih smo vam pripravili pravi praznik luči.
Plesišče Tiffanija se bo z uporabo svetlobe za to noč spremenilo v prostor igrive domišljije in vznemirljivih vizualnih pripovedi.
Za trenutek odložite to črno breme sveta in z nami zaplešite vse do jutra.
Sing it! Dance it! Love it!
Klub Tiffany – najbolj queer zabava v mestu.
Več o dogodku: TUKAJ