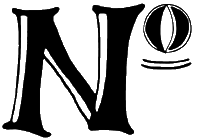 2227 - Stripcore, ps, 1993; the poster promoting debut CD Stripcore by 2227 designed by Strip Core.
2227 - United Numbers of 2227, ps, 1996; the poster for 2227 live shows designed by Strip Core.
2227, mu, 1994; the dance performance on 2227ís tune Iíve Seen.... That Like It Is by Intakt dance group.
2227, mu;
the music group, part of Strip Core.
2B, Eindhoven (NL), li; the independent

cultural centre in Eindhoven where Strip Core took a part on Pre-Stab festival in 1990, 2227 performed there in 1994. Hi, guys!
7" Vinyl, mu, publ, 1995; the blue 7" vinyl with 2 unreleased tracks, a remixed version of Tourist In Zion untitled

Zion In Tourism and the song from No Brains No Tumors CD untitled Innocent When You Dream (originally by Tom Waits), released in June 1995 by Strip Core / Forum Ljubljana.
9th Film Video Monitor, screen, 1994; a festival in Gorizia where the 2227: I've Seen That... Like It Is video clip was shown in 1994.