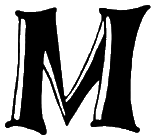 Marko A. Kovacic, pers; the multimedia artist that has besides other millions of things directed the 2227: I've Seen That... Like It Is video clip (

).
Mirko Simic, pers; the video artists that directed the 2227: No Brains No Tumors video clip (

); winner of many sexy prizes at various video festivals.
MKNZ, Ilirska Bistrica, Slo, cc;

one of the greatest clubs in Slovenia; 2227 also played there several times. Hello Monca.
Moskva 2017, exh, 1991;
in the project Strip Core took part by painting posters releated to soviet poster design.
Murphy's Law, ps, 1990;

The poster designed by Strip Core for Murphy's Law (NYC) concert in Ljubljana organized by Strip Core, too.